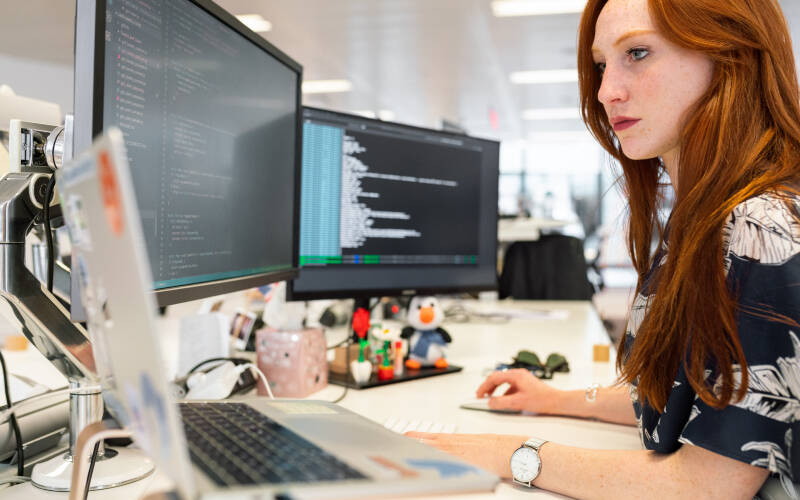 Software publisher in the health sector

MIGRATION FROM GWT TO ANGULAR

For more than a year, our client, a software publisher in the healthcare sector, has been working on renewing its offer. The objective is to complete the migration from GWT -Google Web Toolkit -to Angular, while helping to improve the quality of existing products and develop new areas.
Migration from GWT to Angular
context
For this project that is expected to take 4 years, our client wanted to enhance its teams by creating a skill centre on its premises.The objective is to provide technical expertise to speed up the production of products and enable the client to meet this deadline.This was the situation when the first employee of Apside Lille –our branch which operates throughout the North of France –joined the client's team in February 2022.
Migration from GWT to Angular
our team
One year later, the team is now made up of 8 people:
6 Java/Angular developers
1 Java Tech Lead
1 PHP/Angular Tech Lead
Given the central importance of agility in this project, our consultants are divided up among the client's teams in order to create homogeneous squads.In order to set up a skill centre of this kind, the support and strong commitment of Apside is required.Today, each employee working in this skill centre, whether they are an Apsidian or not, receives the training they need thanks to a course that is co-written with the client and taught by the Academy by Apside, our corporate academy.This hybrid training course is composed of a digital section provided by our platform and a live section presented by one of the instructors of our academy.In response to the journey and duties of each person, this course lasts between 3 days and 3 weeks depending on the profiles.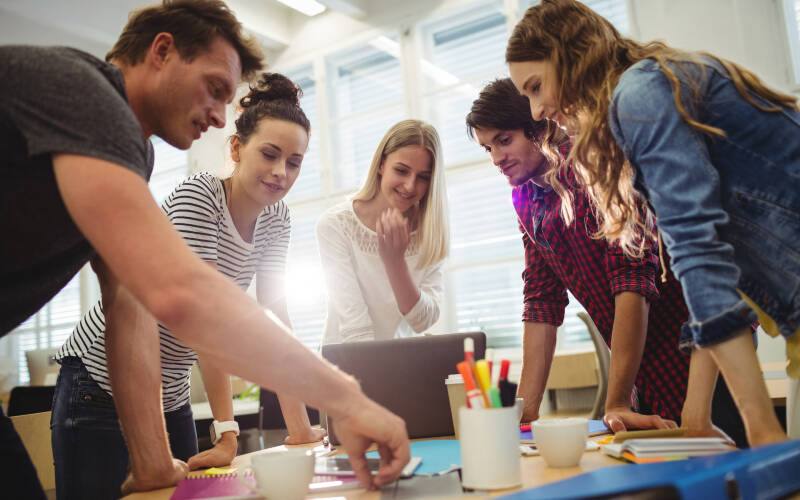 Migration from GWT to Angular
our support
The role of the Apside team is to participate in all the tasks of producing a product, starting with appraisals of the features through to delivery.In the meantime, they work on the design, development, drafting and execution of the various tests while maintaining the commitment to use best practices (code reviews, demos, etc.).As for our tech leads, they provide their support and expertise, particularly on improving the technical architecture and application security, assisting with development practices, building technical solutions, etc.Involved in the sprint review and acceptance phases, our teams communicate directly with the product owners to inform them of the various developments in place.

The benefit of this system is twofold:our teams can be quickly operational thanks to AbA courses and our client can meet its commitments in terms of quality, user satisfaction and deadlines.Thanks to the experience and expertise of our teams, they can support the client on many subjects that are complementary to the main assignment (accessibility expertise, Angular, etc.).At the same time, always with the aim of supporting our client in achieving its objectives, Apside offers fixed-price projects thanks to the expertise of the Apsidians, in France and internationally.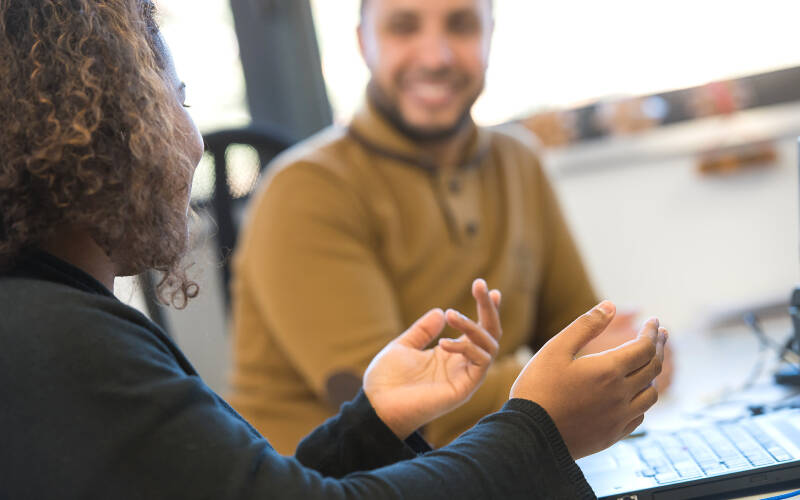 Migration from GWT to Angular
results and benefits
4

YEARS

Our support

+8

CONSULTANTS IN YEAR 1

Our team

40

Notre offre de formation

Our training offer
After the first year of the assignment, our Apsidians are taking stock!Five employees joined the team in 2022 and were joined in early 2023 by Nicholas (tech lead), Clement and Remi(both JAVA/Angular developers).The team has therefore grown significantly and we hope that it will continue to grow.This project is also a success for the Academy by Apside thanks to the genuine tailor-made hybrid support offered to our client from conception to delivery.In total, 40 people were trained as part of these assignments, which represents about 100 days.Our Apside Lille teams will see you next year for the review of its 2nd year!
OUR PROJECTS
Our expertise at the service of your needs
Our projects benefit from the expertise of our renowned experts. Thanks to this expertise, the emergence of innovative solutions tailored to your needs is guaranteed.
Carry out a project
Do you have an idea for a project, but you don't know where to start? Our team of experts is ready to assist you. Contact us today to discuss your project and find out how we can work together to make it happen.
Contact us